Early Muscat compared with Pommard Pinot Noir clusters at Tualatin Estate Vineyard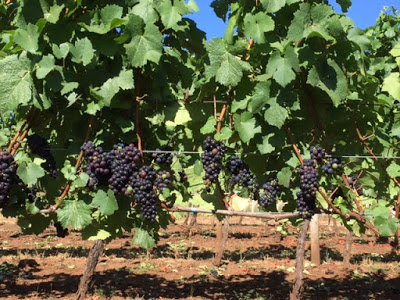 Veraison at Quail Run Vineyard in Southern Oregon results in Griffin Creek wines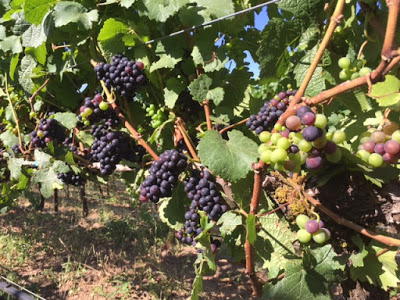 Pinot Noir at Elton Vineyard in the Eola Hills
There is a sweet smell of sugar in the air in our three estate-owned vineyards. The grapes are slowly changing colors and sugars are increasing.
Crop estimations have been completed and the yields are similar to the 2009 vintage, which resulted in concentrated wines of the highest quality.
The vineyard team is busy preparing for another early harvest. We are expecting to begin harvesting around the first week in September. The start date will all depend on the weather conditions over the next few weeks.
The vineyard team will begin pre-harvest sampling this week. We sample clusters from the vineyard to test for Brix (sugar), and TA/pH (acids). We will track this data over the course of veraison to assist the Winemaker in choosing the perfect harvest date.
With an increase of sugar in the grapes, there is a change in ecological activity in the vineyard. Birds, deer, insects and diseases are now our main focus until harvest. We use sustainable and eco-friendly methods to deter any pests from the grapes along with promoting beneficial habitats.
While the team awaits the harvest call; there is a lot to prepare -- tractors need fine tuning and we need to welcome the nearly 100 pickers that will help us harvest premium winegrapes.
We look forward to celebrating the 2016 harvest!