Community Involvement
We are pleased to support a variety of charitable organizations, particularly organizations and causes in our local community. From spearheading projects like Oregon Solidarity which provided assistance to Southern Oregon winegrowers and Rogue Valley Vintners in a time of crisis, to supporting ¡Salud! and their mission to offer healthcare to vineyard workers; we strive to make an impact in our community and inspire others to do the same. In 2019, 2020 and 2021, Willamette Valley Vineyards was named one of Greater Portland's most-generous companies in the Portland Business Journal's Corporate Philanthropy Awards.

We also support non-profits and organizations through contributions and charitable donations. Learn more about requesting a donation.
---

Giving Back
There are many worthy causes we proudly support. Every year we give special attention to the projects highlighted below to make sure they thrive and continue providing their essential services.

¡Salud!
For more than 25 years, ¡Salud! has been dedicated to providing healthcare services and outreach to Oregon vineyard workers and their families. ¡Salud! was created by a group of Oregon winery owners and Tuality Healthcare physicians to address the hurdles faced by vineyard workers who cannot meet their basic healthcare needs.
The relationship between vintners and physician, united in their mission to benefit this essential workforce, is unique to Oregon. No other state in the country has such an effective and far-reaching program to support the vineyard worker population. We provided the founding gift for the Mobile Wellness Unit to enable ¡Salud! to access workers at the worksite to provide vital healthcare services they might not otherwise receive.
Oregon State University Foundation and the Fermentation Science Program
This program is particularly close to our hearts as it was started with the help of a personal gift from our Founder Jim Bernau in 1995. The Fermentation Science program is the first of its kind in the nation and our industry has benefited greatly ever since its inception. Today, OSU's Fermentation Science program boasts 215 graduates and has received national and international recognition as a premier institution of teaching, research and outreach.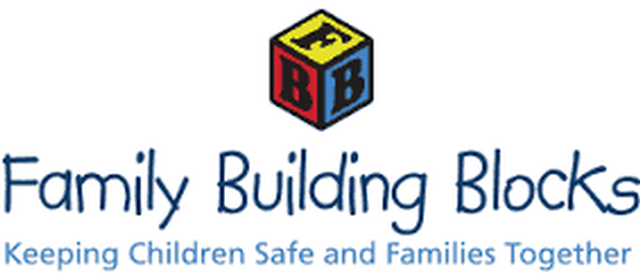 Family Building Blocks
Family Building Blocks works to prevent child abuse and neglect in Marion and Polk Counties, by providing crucial support for families who are facing overwhelming life circumstances. Both parents and children receive intensive services and high-quality care to give them the best possible start to life. We have been a wine and Uncorked Wine Auction sponsor for more than 10 years.
Healthy Community Initiative
Healthy Community Initiative is dedicated to improving the local economy, creating jobs and enhancing the livability of our region by keeping members up-to-date on the issues that matter to the Mid-Willamette Valley. Founder Jim Bernau believes Pinot Noir made with consideration for the environment, employees and community simlier tastes better. We are proud to support our local communities in the Mid-Willamette Valley.
Oregon Environmental Council
Since the winery's founding in 1983, stewardship of the land and protecting our environment has been a key principle in our winemaking. Oregon Environmental Council brings Oregonians together to protect our water, air and land with healthy solutions that work for today and for future generations. Founded in 1968 by concerned Oregonians across the state, they are a membership-based, nonpartisan, highly-regarded organization that is committed to transparency.
Rogue Valley Vintners
Rogue Valley Vintners is a non-profit organization made up of wine producers, growers, and community partners with a shared mission to market the Rogue Valley as a premiere wine region.
In 2018, Rogue Valley winegrowers faced an unprecedented crisis when an out-of-state vintner abruptly canceled their grape contracts just days before harvest, citing smoke from the season's wildfires. Oregon winemakers banded together to save the crop, making a Solidarity vintage and launching the Oregon Solidarity wines with the net proceeds benefiting Rogue Valley Vinters. In November 2019, the Oregon Solidarity project was awarded the Wine Enthusiast Wine Star Award for Innovator of the Year.
---

Schools and Higher Education

Abiqua Academy
ACE Mentor Program
Albany Public Schools Foundation
Cascade Academy
Chemeketa Community College Foundation
Cloverdale Elementary School
Dundee Elementary
Friends of Albany Public Library
Hallinan Elementary School
Lewis & Clark Montessori
Linn-Benton Community College Foundation
OCOM
Oregon Coast Community College
Oregon State University
Oregon State University Foundation
OSU Army ROTC
Park Academy
Regis and St. Mary's Auction
Seven Oak Middle School
Seven Oaks Elementary School
Silvercrest Elementary School
Sprague High School
St. Stephen's Academy
Sublimity School
The Lacomb School PTC
Tigard High School Auction
Umpqua Community College
University of Oregon
University of Oregon Foundation
Veritas School
Western Oregon University
---

Humanitarian and Environmental Work

Alzheimer Association
American Cancer Society
American Red Cross
Assistance League of Salem-Keizer
Bettie's 360
Birch Community Services
Boys & Girls Club of Umpqua Valley
Boys and Girls Aid Society
CASA of Central Oregon
CASA of Salem
Cascade Forest
Cascade Raptor Center
Casita Copan Benefit
Children's Cancer Research Organization
Cindy Ferrell Endowment for Pediatric Residents
Climate Change Solutions
Crohns & Colitis Foundation
Dental Foundation of Oregon
Door to Grace
Elders in Action
Ethiopian Orphan Relief
Eugene Science Center
Family Building Blocks
Father Bernard Youth and Retreat Center
Forest Stewardship Council
Freedom Foundation
Gala of Trees
Hatch Innovation
Healthy Communities Initiative Mid-Valley
Helping Hands
Higher Calling Youth Camp
Hillsboro Firefighters Random Acts
Historic Elsinore Theatre
Horses of Hope
Huntington Foundation Gala
Interfaith Movement for Immigrant and Refugee Justice
Japanese Ancestral Society of Oregon
Jim Neill Memorial Golf Tournament
Juliette's House
Labor Appreciation Council
Legacy Health
Liberty House
Lowrie Auction
March of Dimes
March of Dimes at Salem Hospital
Marion Polk County Food Bank
MercyCorps
Mid-Willamette Valley Community Action Agency
Mighty Cause
Museum of the Peace Corps Experience
Neighborhood House in Portland
Night at the Moon Gala
Ophelia's Place
Oregon Department of Fish and Wildlife
Oregon Environmental Council
Oregon State Police Partnerships in Community Living, Inc
Project Access NOW
Providence Elder Place
Providence Willamette Falls Medical Foundation
Rainforest Alliance
Salem Fire Foundation
Salem Pastoral Counseling Center
Salud Mobile Wellness
SMART
Sponsors Inc
Spotlight on Literacy
St Joseph Shelter
St Jude Children's Research
St. Francis Shelter
Susan G. Komen Oregon & SW Washington
Team Cole
The Chelsea Hicks Foundation
The Office of Philanthropy | Legacy Health
Tillamook Estuaries Partnership
United Way
YMCA of Columbia-Willamette
YMCA of Marion and Polk Counties
---

Clubs, Events and Organizations

1000 Watt
AAU-USA
Adaptive Sports NW
Affair to Remember
Affliction Fastpitch Softball
Amazing You Women's Conference
Angels in the Outfield
Associated Fords of the Fifties
Best Buddies International
Bounty of Yamhill County
Boy Scouts of America
Bridgetown Baseball Club
Duck Fly-In Auction
Enlightened Theatrics
Florence Rotary
IBEW Local 48
Learn About Wine
McMinnville Sunrise Rotary
Milton Freewater Junior Show
National Lao Golf Association
Newberg Ducks Unlimited
NW Art & Air Festival
Oregon Cheese Guild
Oregon Coalition For Educating Anglers
Oregon Repertory Singers
Oregon Society of Radiologic Technologists
Oregon Tour and Travel Alliance
Oregon Truffle Festival
Oregon Wheat Growers League
Perrydale Parents Club Dinner Auction
Ponderosa Workshop
Redmond Kiwanis
Retirement Connection
Rotary Centennial Stage
SAIF Agri-Business Banquet
Salem Art Association
Salem Art Fair & Festival
Salem Leadership Foundation
Salem Rotary
Salud Auction
Silverton Ducks Unlimited
Sprague Raquetball
St. Patrick's Church
Team NPF Bingo
Temple Beth Sholom
Travel Salem
Uncorked Wine Auction
Westside Boys Gymnastics
Willamette Master Chorus
Willamette Valley Corvette Association
Willamette Valley Wineries Association
Wilsonville TouchDown Club Auction
Young Audiences of OR & SW WA