November 3, 2023 | Willamette Valley Vineyards
Cow Horn Burial at Bernau Estate Vineyard
Vineyard stewards, staff and Owner volunteers gathered at Domaine Willamette today to bury a cache of cow horns filled with manure.
The biodynamic tradition will transform the manure into a nutrient-rich matter that will enrich the vineyard.
In the spring, the team will unearth the horns and mix the resulting matter with rainwater by hand.
Willamette's biodynamic consultant Jim Fullmer, prepped the team to fill the horns by hand with manure he brought from his biodynamic farm.

Terry Culton
Director of Winemaking & Vineyards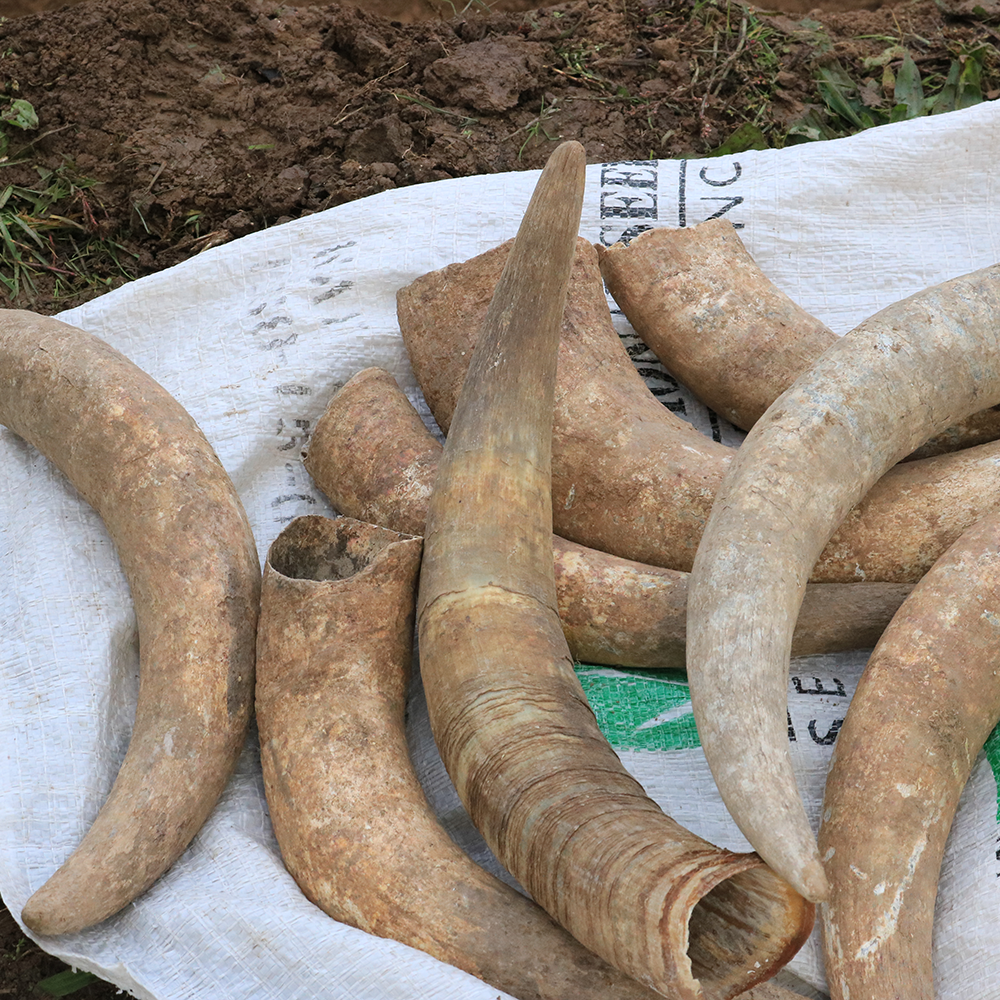 Cow Horns burried at Bernau Estate Vineyards
The manure "will go from something you don't want to put in your face to something you'll want to smash your face into," he said. Indeed, by spring the manure will be a rich, dark, earthy matter that smells sweet and is alive with nutrients.
Come spring, the resulting mixture will be sprayed on the ground beneath the vines at Bernau Estate Vineyard. The cow horns buried today will provide the vineyard with several sprays throughout next year's growing season.
"These biodynamic preparations represent the culmination of a 25-year effort to produce Demeter-certified Pinot Noir from the Dundee Hills AVA," said Founder and CEO Jim Bernau, "and they mark just the beginning of our journey here."
The 2023 vintage of Pinot Noir from Bernau Estate Vineyard will be the winery's first official biodynamically-certified grown and biodynamically-certified made wine. Grapes harvested at Bernau Estate this fall were fermented separately from the winery's other wines to preserve their biodynamic qualities.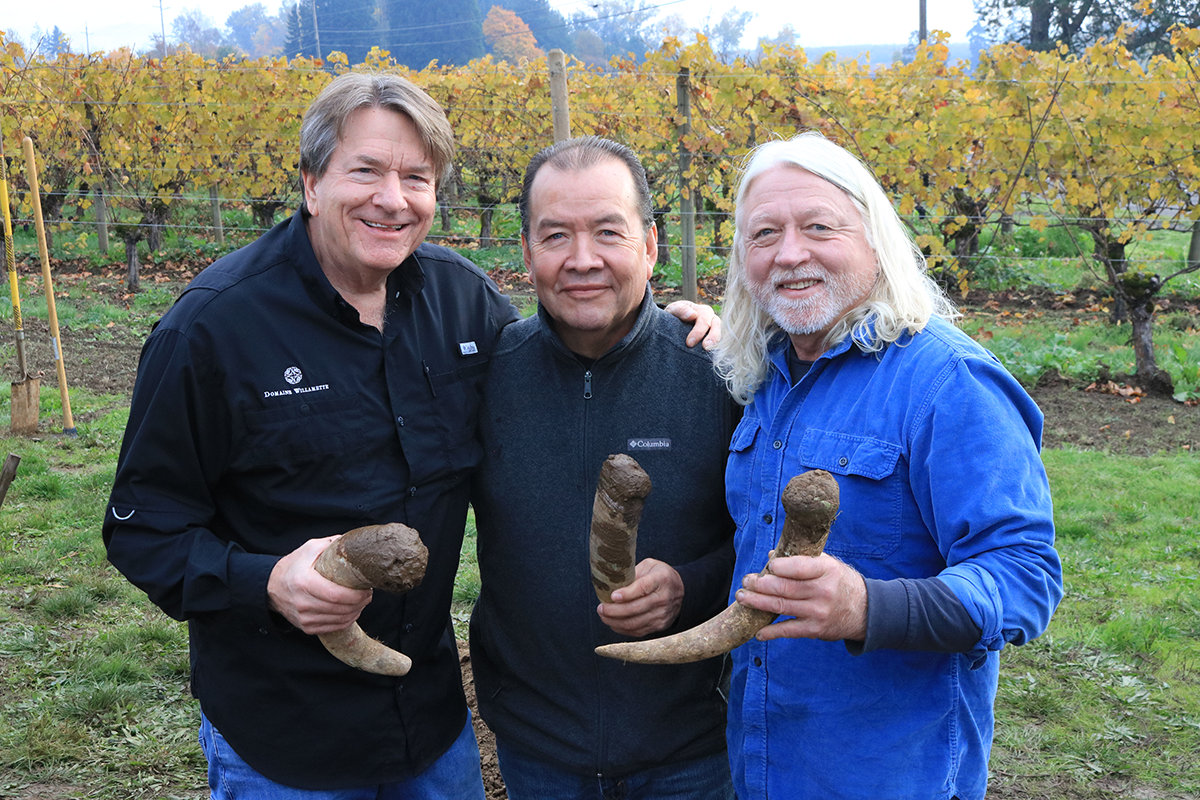 Founder & CEO, Jim Bernau (left), Vineyard Manager, Efren Loeza (center) & Director of Winemaking & Vineyards Terry Culton (right)
Biodynamic farming uses a holistic, ecological and ethical approach in all types of agriculture. It involves managing a farm by treating it like a living organism.
Using biodynamics in the day-to-day operation of a farm, such as a vineyard, encourages a farming system that is minimally dependent on outside materials that can be created to meet the land's needs. These outside materials include chemicals, pesticides and other harmful sprays. The farm's biodiversity is organized in a way that the waste of one part becomes the energy for another, thus increasing the farm's capacity for self-renewal and sustainability.
"It does make good wine," Fullmer said.