Willamette Women in Wine
At Willamette Valley Vineyards, we celebrate and support women in the wine industry to inspire change. Roughly 52% of our staff and 50% of our leadership team are composed of passionate women dedicated to shaping the Oregon wine industry.
Willamette partners with organizations that inspire leaders. Through memberships to groups like the Women in Wine and Women of the Vine & Spirits, we support inclusion and the opportunity to hear from a broad group of voices, while promoting personal and professional development. Our team seeks to weave personal history and passions into a broader vision, such as with Oregon wine pioneer Betty O'Brien, the former Executive Director of the Santiam Girl Scouts. Willamette continues this connection by supporting the Girl Scout mission of building courage, confidence and character and making the world better.
Please join us during Women's History Month in March as we celebrate Willamette's women — and wines from Betty's Elton Vineyard — at our Wine Pairings Dinners.
---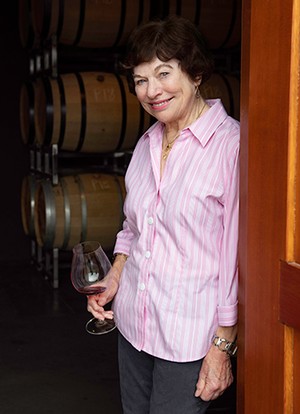 Betty O'Brien, Elton Vineyard Founder
Oregon Wine Pioneer
Betty O'Brien
Before becoming one of the Founders of Elton Vineyard, Betty was the Executive Director of the Santiam Girl Scouts. After a trip to Germany in 1980, where Dick and Betty O'Brien stayed with a family that grew wine grapes, they returned to Oregon inspired and eager to plant a vineyard of their own.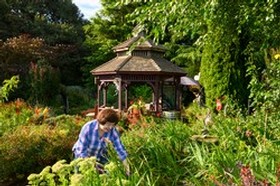 Betty's parents, Elton and Peggy Ingram, turned over five acres of the farm for them to plant grapevines. They planted Pinot Noir and Chardonnay in 1983, the same year that Jim Bernau, Betty's friend and college classmate, planted our Estate Vineyard in the Salem Hills. Elton Vineyard grew over the years from five acres to more than 60 acres. When the O'Briens retired from actively farming the vines in 2007, they selected Jim Bernau as the caretaker of the vineyard to continue their legacy.
Retirement allowed Dick and Betty O'Brien to complete a beautiful 1.5-acre garden on the property. Today, Betty continues to host the Elton Garden Party for guests to enjoy her incredible gardens and unique sculptures while sipping Elton wines.
---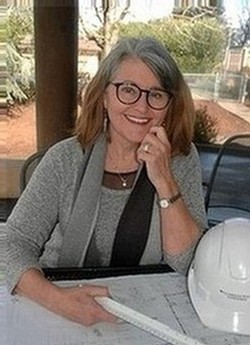 Jan Bernau, Founder
Leaders in the Wine Industry
Jan Bernau
In 2009, Jan Bernau started at Willamette Valley Vineyards as a consultant with a Masters Degree in Human Behavioral Psychology/Organizational Development and Executive Coaching doing staff training and recruiting. She took over as HR Manager from Jim Ellis upon his retirement after his nearly 20 years at the winery.
With a construction management background as well, Jan oversaw the design and construction of the 2012 remodel of the Estate hospitality building and several other smaller remodels in winery buildings, while continuing to assist the HR Department as needed. Most recently her role has been overseeing design and construction of the new sparkling winery Domaine Willamette.
Kimberli Lipscomb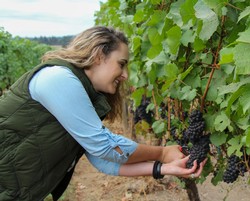 Kimberli started in the wine industry just out of college as Founder Jim Bernau's assistant. She grew to love the industry and sought opportunities to increase her knowledge and grow within the company. Since 2013, she has steadily expanded her role at Willamette and in 2022 was named National Sales Director – overseeing all our national and international wholesale efforts.
During Kimberli's six years at the helm of our wholesale efforts, depletion volume and net contribution have increased by over 60%. She has overseen focused efforts to expand Willamette's chain presence nationally and has broadened the department's role within the company with a focus on production levels and wine quality.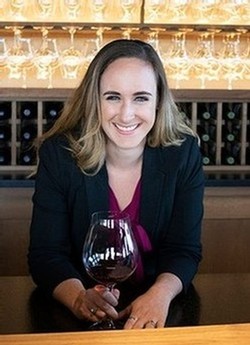 Kimberli Lipscomb, National Sales Director
---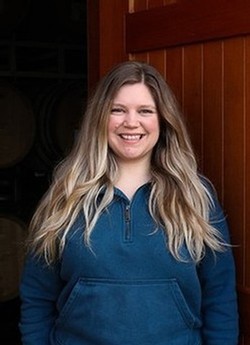 Alexis Doyle, Enologist
Experts in Winemaking
Alexis Doyle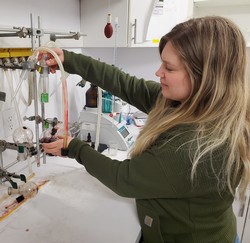 Alexis Doyle began her career in the wine industry at Bluebird Hill Cellars and William Hill Estate. She graduated from Oregon State University with a Fermentation Science degree. In 2022, she joined the production team at Willamette.
Alexis started as a Laboratory Technician and through her organization, determination, and love of the wine industry, she quickly took on the role of Lab Manager. After working a demanding harvest her role grew with the winemaking team as the Enologist. She oversees the lab, quality control, and assists the winemakers in daily operations at the winery.
Claire Kottenstette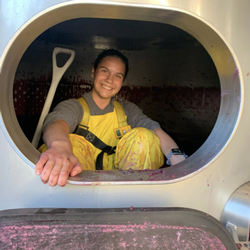 As Claire was finishing a degree in Fermentation Science from Oregon State University she started working in the Estate Tasting Room. She transitioned into a harvest lab role that summer, utilizing her love chemistry and wine making production. When guests tour through the cellar, Claire still loves to stop and answer questions as she did when working in the tasting room.
After harvest, Claire was promoted to Packaging Coordinator, where she's responsible for all glass, capsule, cork, and label purchasing and ensuring we meet our targets for bottling throughout the year for wine quality and sales demands.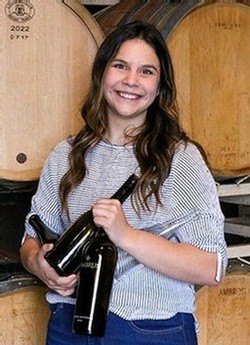 Claire Kottenstette, Packaging Coordinator
---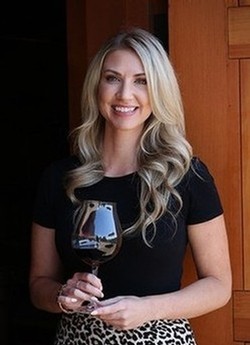 Carissa Cook, Development Director
Pairing Food & Wine
Carissa Cook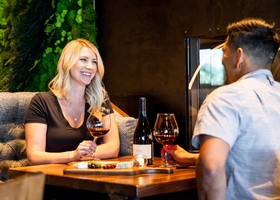 Carissa Cook leads the strategy and execution of our Tasting Room & Restaurant concepts. She is responsible for discovering locations, negotiating lease agreements, managing interior design and construction, staffing management at each location and overseeing operations.
Her goal is to create beautiful, comfortable, and engaging hospitality spaces that bring the Willamette Valley Vineyards experience to metropolitan communities. She brings 13 years of wine and hospitality experience, following her management of sales and marketing for wine distributors and suppliers, including Southern Glazer's Wine & Spirits and Treasury Wine Estates, as well as owning her own restaurant.
Nicole Krill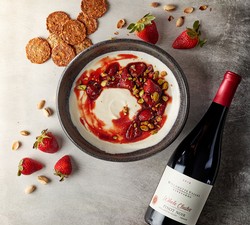 Nicole started cooking at a young age alongside her mom. Her passions led her to culinary classes and competitions, as well as her own custom cupcake and cookie business. She has since attended culinary school, earned a degree in nutrition from Oregon State University, worked as a pastry chef and taught culinary classes.
She has been with Willamette for over four years, working in National Sales with our distributor partners. Nicole manages part of the central US along with several international brokers, and is involved in the culinary development of the company designing our virtual cooking program. Check the events page for the next virtual cooking class with Nicole.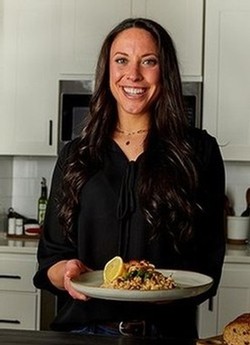 Nicole Krill, Regional Brand Manager