July 21, 2016 | Willamette Valley Vineyards
Named Best Vineyard/Tasting Room Experience by Sunset Magazine!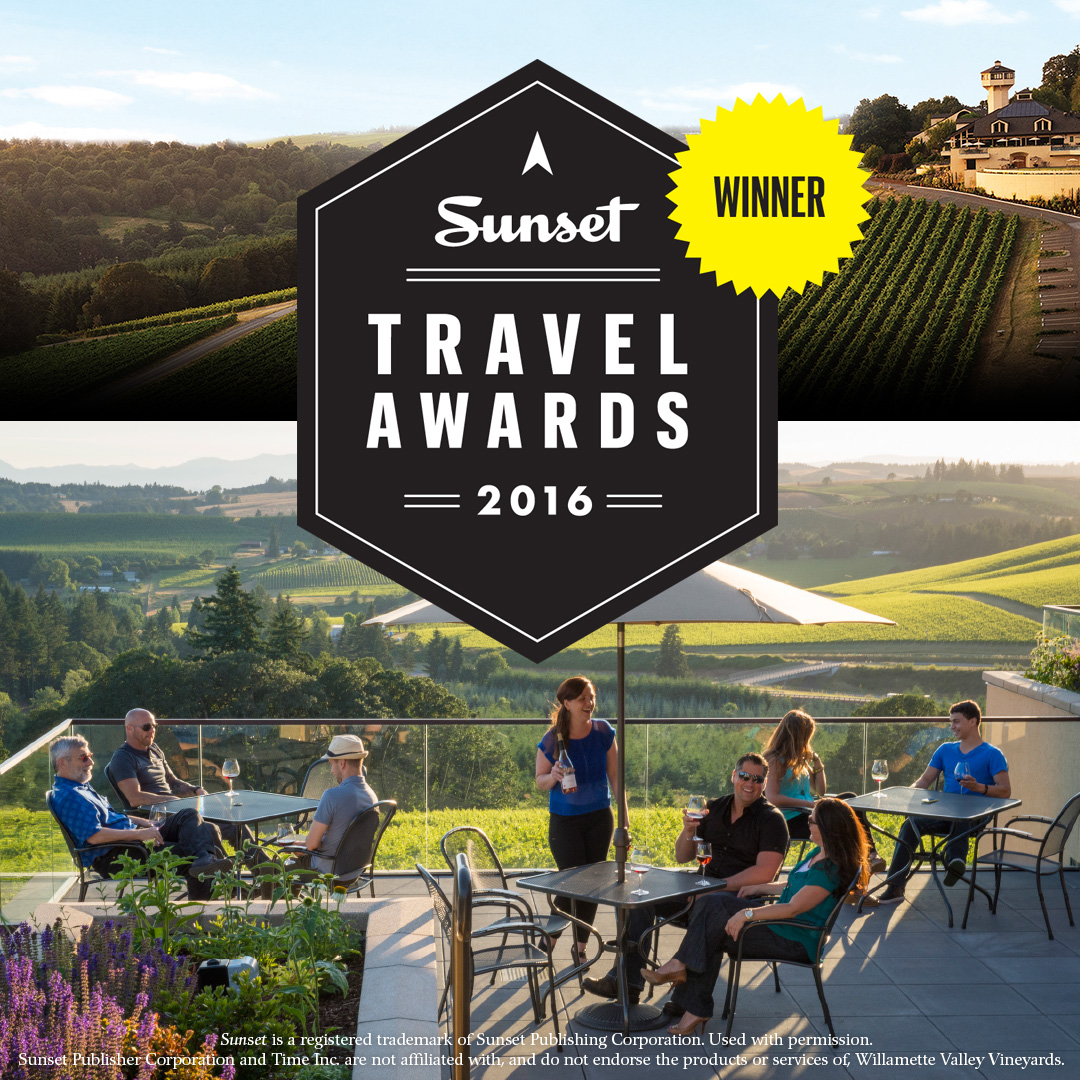 Willamette Valley Vineyards has won the Sunset Travel Award for "Best Vineyard/Tasting Room Experience" from Sunset Magazine.
This is the first time an Oregon winery has been selected for this prestigious award, and we are extremely proud and honored at the recognition.
About our winery, Sunset says "With behind-the-scenes tours, wine and food pairings, and two suites for overnight guests, Willamette Valley Vineyards is an all-in-one weekend destination. A shaded courtyard with vineyard views and music performances takes the experience up a notch."
Sunset, founded to promote travel in the West, introduced the Sunset Travel Awards to honor excellence and innovation in the tourism industry across the 13 Western states, British Columbia, and Alberta. The awards recognize achievement in lodging, dining, cultural tourism, outdoor adventure, and other categories.
"Sunset is the travel authority in the West—our 2016 Travel Award winners represent the best of the best." states Irene Edwards, Editor-in-Chief of Sunset Magazine
Come visit us at our Estate Tasting Room to experience a world-class wine experience including wine tasting, food pairings and winery tours.
Commenting has been turned off.