June 24, 2022 | Willamette Valley Vineyards
Avoiding Heat Damage to Shipped Wines
The summer heat wave moving through the country earlier this year made one of Senior Winery Ambassador Duska Jensen's customers nervous about receiving wine for an important family gathering in the southern United States. Duska helped the customer receive her shipment with special temperature-controlled shipping and avoided sending bottles damaged in the heat.
Warm temperatures, while welcome in the vineyard, are not always desirable when it comes to sending wine to customers. A wine that sits in temperatures above 90 degrees for an extended period can suffer damage if the cork expands due to the heat and starts to break free of the bottle because that exposes the wine to oxygen, Duska said.
"In extreme cases, the cork can pop out fully, creating a messy and wasted wine delivery for the
customer," she added.
Instead, we encourage customers who are experiencing hot summer weather (or freezing temperatures in the winter) to call the winery and ask a Winery Ambassador about having their shipments sent with temperature control. Shipping this way provides consistent temperatures for the wine's journey and lets our team and carrier know that the delivery needs to be handled with extra care.

Talking to a Winery Ambassador about temperature-controlled shipping is important because timing and location affect which shipping option is right for the customer.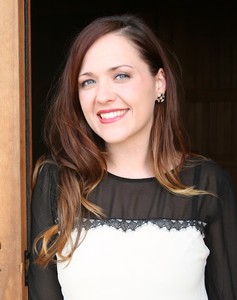 Willamette Valley Vineyards Senior Winery Ambassador, Duska Jensen
"Shipping with temperature control is tricky to track, so it will be ideal for you to have a point of
contact to communicate with in case you have questions about your shipment," Duska said.
"Our Winery Ambassador team specializes in keeping you informed about new releases and
knowing your wine preferences so we can make sure you are aware of special offers, including
discounted temperature-controlled shipping."
To start a conversation, simply call the Estate at (503) 588-9463 and ask to speak with a Winery Ambassador. Your Winery Ambassador is someone you can reach out to for wine recommendations, as well as help with shipping. You might ask for their thoughts on the best wines for summer sipping, what wine pairs well with BBQ ribs and which rosé wine – our Estate Rosé of Pinot Noir or Bernau Estate Brut Rosé – best suits your upcoming summer soirée.

Temperature-Controlled Shipping FAQ
Question: Will my wine arrive chilled?
Answer: Temperature-controlled shipping, also known as FedEx Cold Chain Shipping, does not mean that wines arrive cold. Instead, this shipping method provides consistent temperatures for the wines from the time they leave our winery until they reach the carrier's hub. The last leg of the journey – from the carrier's hub to your home – is not temperature controlled but lasts a short time.

A crucial step in the process is having someone over the age of 21 available to receive the shipment when it arrives to avoid delays. If you anticipate being at the office on the day of your wine delivery and not at home to receive and sign for the wine, then we recommend having the shipment delivered directly to your place of work if possible.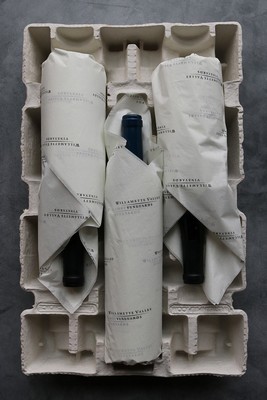 Three bottles are wrapped and ready to be shipped.
Q: How much does it cost to ship with temperature control?
A: Temperature-controlled shipping can cost $35 to $50 and is dependent on your order.
Q: I live in Oregon. Should I choose temperature-controlled shipping?
A: We don't typically recommend temperature-controlled shipping for our customers in Oregon, Washington, Idaho, Nevada and northern California, as those shipments typically take just two days. Additionally, Oklahoma customers are unable to receive shipments via FedEx, but other carriers are available. Calling the winery and asking to speak to a Winery Ambassador will help you select the right shipping option for your situation.