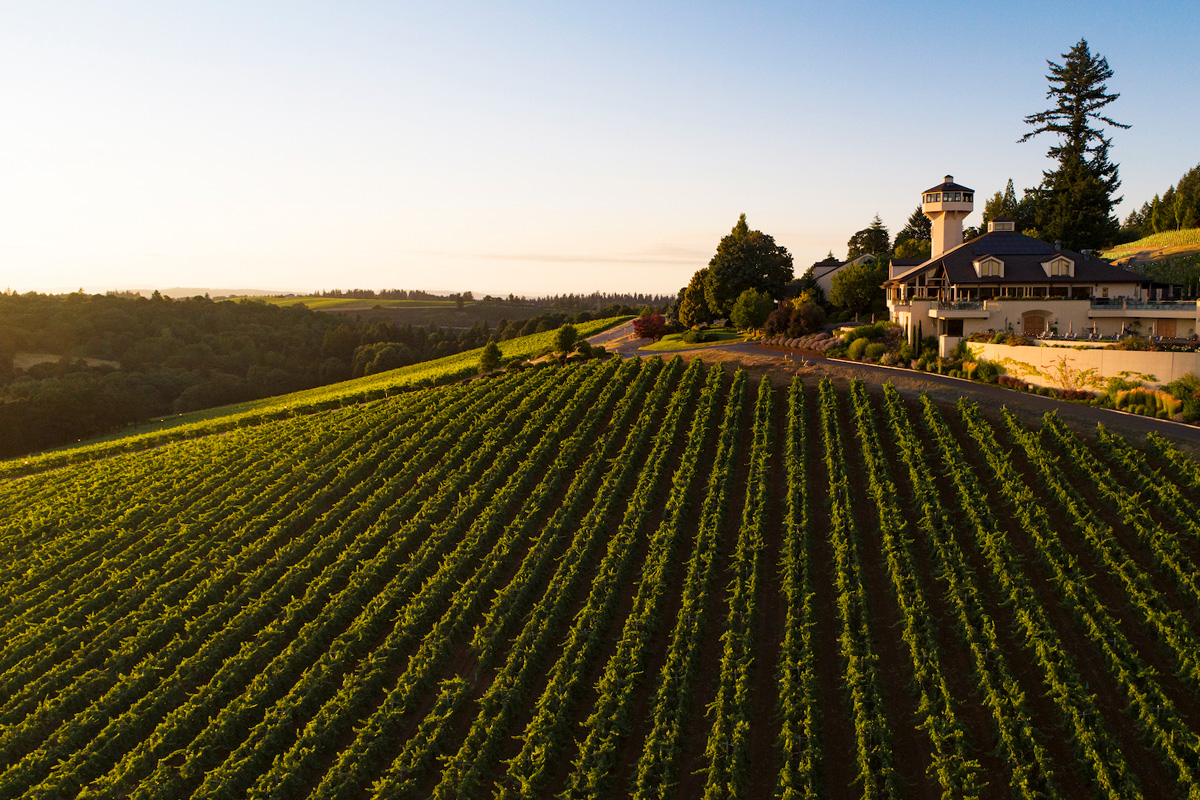 Willamette Valley Vineyards Estate Vineyard in the Salem Hills
Willamette Valley AVA
In 1983, with the encouragement from winemakers making their move from California, Jim cleared an old pioneer plum orchard in the Salem Hills, hidden underneath scotch broom and blackberry vines to plant Pinot Noir. Unable to afford drip irrigation, he watered the vines by hand using 17 lengths of 75' garden hose to get the grapelings through their first summer.
The vineyard site rises from 500-750 feet in elevation with seven to twelve degree slopes tilted toward the sun. As a result, the vines get excellent air drainage and are above the frost line. At this elevation and slope, the temperature is approximately 10 degrees cooler than the valley floor during the day.
The Estate Vineyard has a total of 67 acres of vines planted, with the first Dijon clones grafted in 1993. It is primarily planted with Pinot Noir Dijon clones 667, 777, Pommard and Wädenswil. Additionally, a portion is planted in Pinot Gris and Dijon Clone Chardonnay 76 and 96.