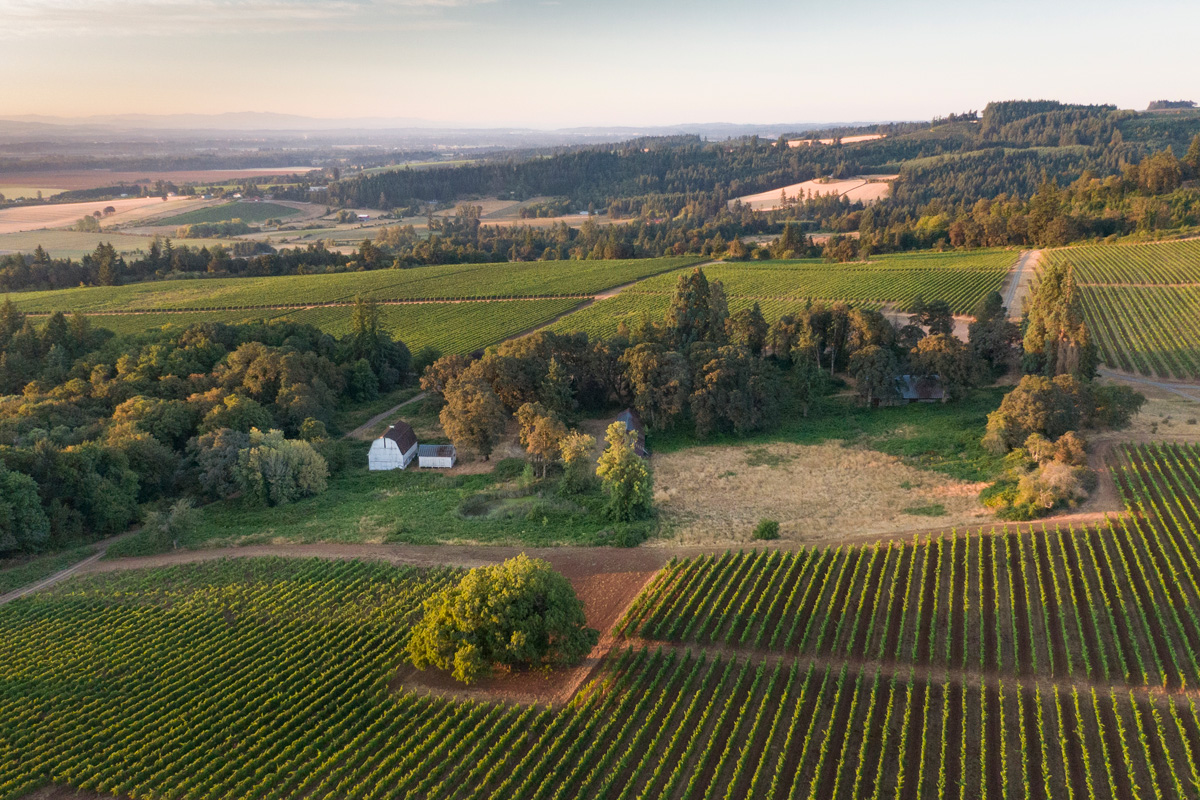 Ingram Estate Vineyard
Eola-Amity Hills AVA
Named after Betty O'Briens' parents, Elton and Peggy Ingram, Ingram Estate Vineyard was planted in 2013 on the east-facing slope of the Eola Hills. The Ingram Estate Vineyard surrounds the original Elton Vineyard to the north and west from land leased and purchased from the Ingram and O'Brien famlies. Our Owners joined us in September 2015 to plant additional vines.