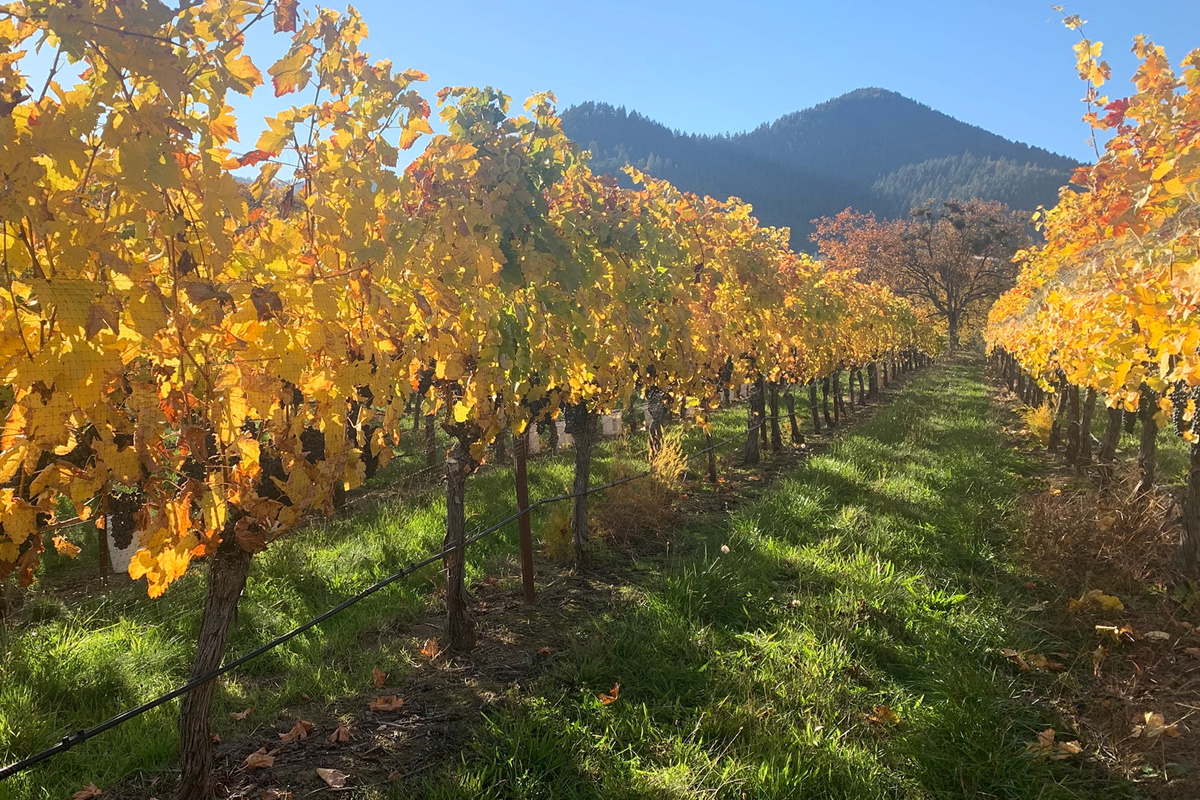 Quail Run Vineyards
Rogue Valley AVA

Pioneers of the Oregon wine industry, Don and Traute Moore have been cultivating vines at their Quail Run Vineyards in the Rogue Valley since 1989, growing varietals from all over the world. What they discovered through careful site selection and temperatures similar to France's Bordeaux or Rhône regions was the ability to grow a "world of wine" in the Rogue Valley as the varietals flourished. Their site is now one of Oregon's largest and highly regarded vineyards in the industry.
Quail Run Vineyards is LIVE Certified and collaborate closely with universities on multiple experiments to improve grape quality, improve soils and pest management practices.

Shortly after partnering with Quail Run Vineyards to make our first vintage in 1996,
our Griffin Creek Merlot was named "Best Red Wine in Oregon" by Wine Spectator.