Willamette Whiskey
---

Willamette Whiskey pays tribute to the people of Carlton, Oregon, who for 91 years enjoyed the building first known as W.A. Howe's General Merchandise store.
We now own the lot where the store's building — nicknamed "the Old Cabin Tavern" owing to an interior constructed of hand-hewn timber — served as a general store, a hotel and Carlton's first bank, with a parlor and speakeasy supper club in the basement. Built in 1904, it was destroyed in a fire on April 18, 1995.
This release heralds the beginning of our efforts to rebuild the Carlton property with a brick-clad micro-winery and distillery with food service, rising in the lost structure's place. We plan to continue making additional small batches to be released in limited amounts and featured in our Tasting Room & Restaurants where permissible.
Please complete the form below and be among the first to know when the next batch of this inaugural spirit will be available for purchase.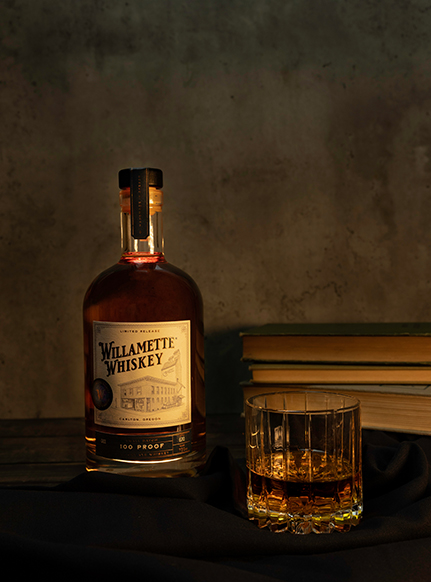 This handcrafted, small-batch rye whiskey was aged in new American oak for six years, then blended down to a bottle strength of 100 proof.