June 29, 2022 | Willamette Valley Vineyards
Willamette Valley Vineyards Hires Joe Padilla as Chief Operating Officer
Willamette Valley Vineyards is proud to announce the hiring of Joe Padilla as our Chief Operating Officer. In this role, Joe will oversee operations of the growing company, including winemaking, vineyard and direct sales operations.
The addition of Joe in this new role supports the company's ongoing expansion in 2022 and 2023, with the opening of a new sparkling winery in Dundee, Oregon, and Tasting Room & Restaurant locations throughout Oregon and Southwest Washington, as well as continued growth in its wine production and sales.
"Joe's passion to see people and businesses succeed through world-class service is a major asset for us as we seek to bring the Oregon wine story to more outlets," said Founder and CEO Jim Bernau.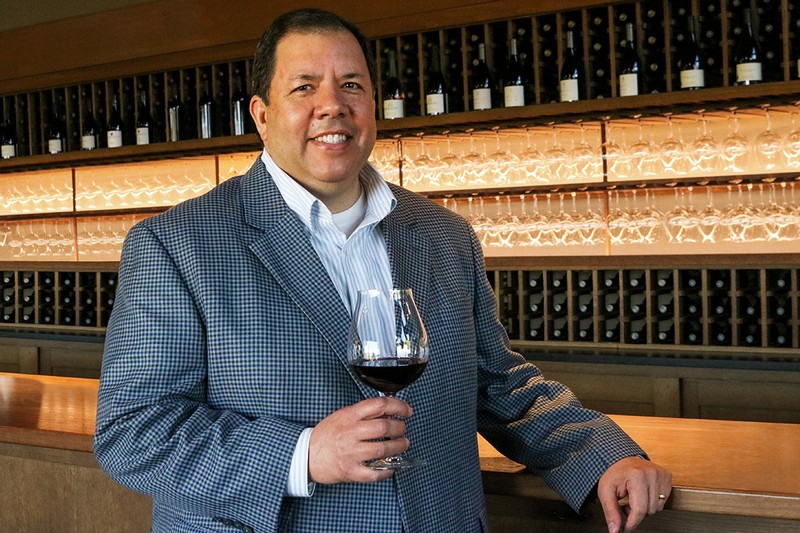 Willamette Valley Vineyards COO,
Joe Padilla
"He leads with relational and management skills essential in any business, especially those with expanding markets and a desire for innovative thinking."
Joe brings over 30 years of management experience to his new position. Before joining Willamette, he spent 11 years with Summerland Wine Brands in Buellton, California, where he most recently led strategic business development in a senior vice president role. During his time, he was known for positively impacting the company, its culture and earnings.
Joe started his hospitality career opening restaurants in California, Utah, Wyoming and Colorado. He and his wife Lisa started an upscale Italian restaurant and private club. A growing family led the couple to sell the restaurant and open a wine brokerage that grew into one of the largest in Utah. The brokerage's success prompted Young's Market Company to purchase his company and take Joe on as its Utah State Manager, a position that included managing 300 wineries. After completing his contract with Young's, Joe moved his family to Santa Barbara so they could open a winery of their own. The change ultimately brought him to Summerland and further experience in nearly every aspect of the wine business.
Joe earned his undergraduate degree in English Literature from St Mary's College of California and his MBA from Sonoma State University's Wine Business Institute.
In July, Joe and Lisa will celebrate 30 years of marriage. They have four adult children and the youngest is a freshman at the University of Oregon. They make their home in McMinnville, Oregon.