Cook With Brooke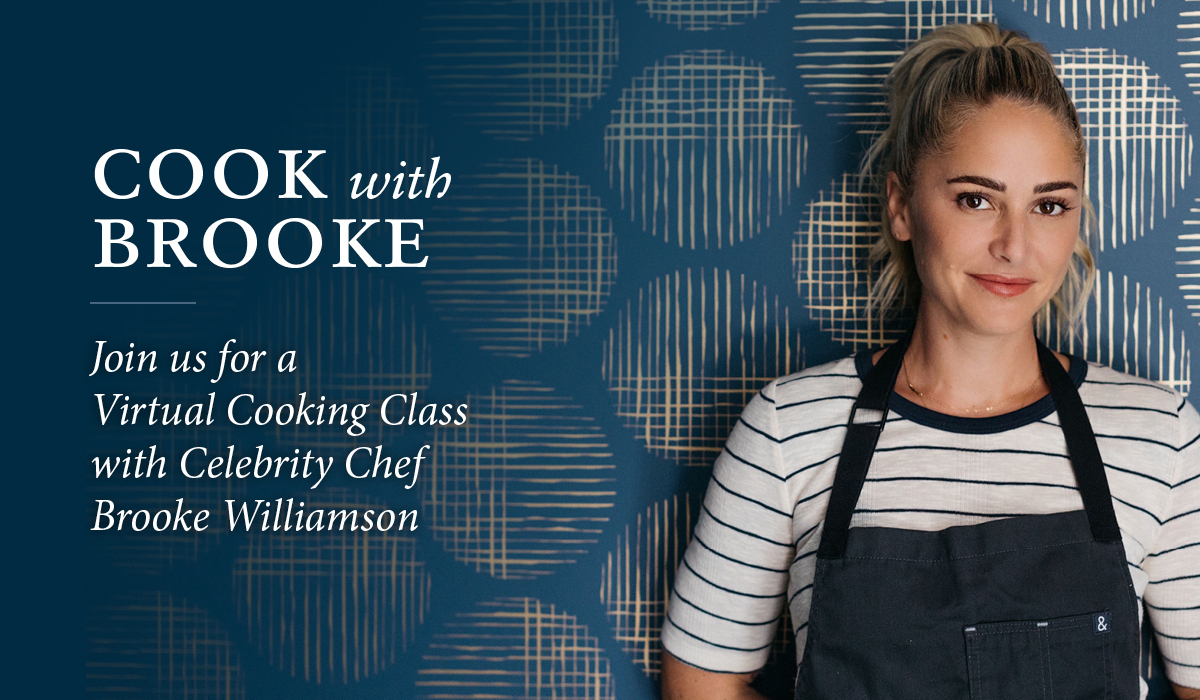 Club Members, we are excited to have you join us on Thursday, November 11th at 4:30 pm (Pacific) for our Members-only Virtual Cooking Class with celebrity Chef Brooke Williamson. Inspired by her time in Oregon and at the winery as a guest judge on Top Chef Season 18, Brooke selected two dishes to pair with our signature Pinot Noirs and for you to use as you entertain during the holiday season. In this one-hour cooking demonstration on Zoom, Brooke will show us how to make Ribeye Steak with Mushroom-Port-Truffle Sauce and for dessert, Berries with Yuzu Curd and Sesame Crumble. We recommend pairing the ribeye with one of our estate-grown and classic Willamette Valley Pinot Noirs and the Crumble with our port-style Pinot Noir.

NOTE: Brooke will start by making the crumble with us first and then move on to the steak while the crumble is cooking. The curd for the crumble will need time to chill so if you would like to eat the dessert immediately after the steak, she recommends prepping the curd ahead of time.


If you are planning to cook along with Brooke, we recommend you have all the ingredients prepped and ready by 4:30 pm (Pacific).

Interested in joining? Send your name and email address to wineclub@wvv.com.